Publish
Publish PhD positions directly through the platform.
Include the published positions on your website.
Download a PDF of your listings to print or share them via email.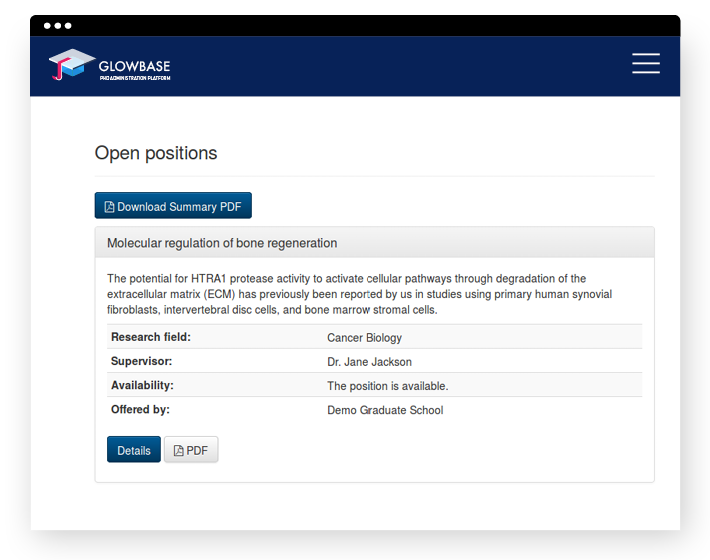 Review
Screen for and eliminate unqualified applicants immediately.
Group, filter and categorize applications. Only review the most competitive applicants.
Share your thoughts on each application and read your colleagues' reviews.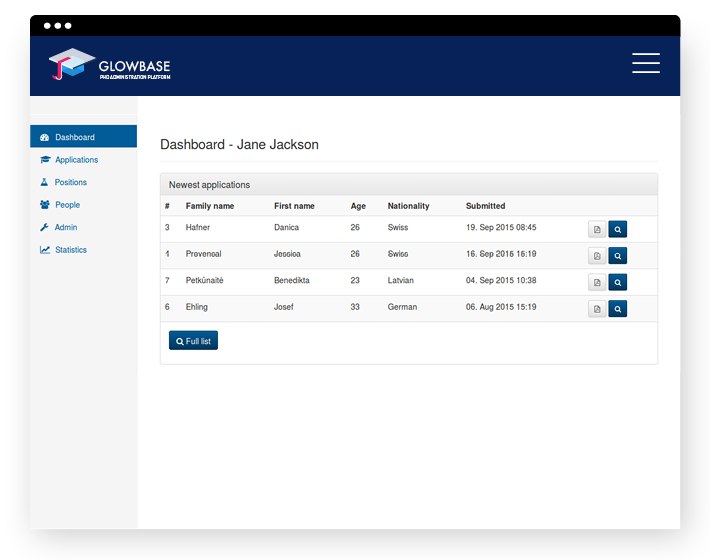 Select
Reject or move applications to the next round with just a click.
Notify candidates online about your admission decision.